Top Tennis Holiday Destinations
Top Tennis Holiday Destinations
We present you some of the top destinations for tennis holidays, coming out from our Private Gallery. Take a good look before you decide for your next tennis holidays.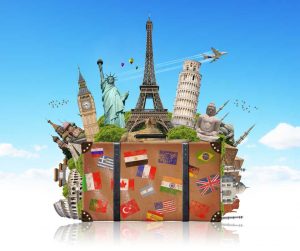 1) Park Hotel & Terme Romantica, Ischia, Italy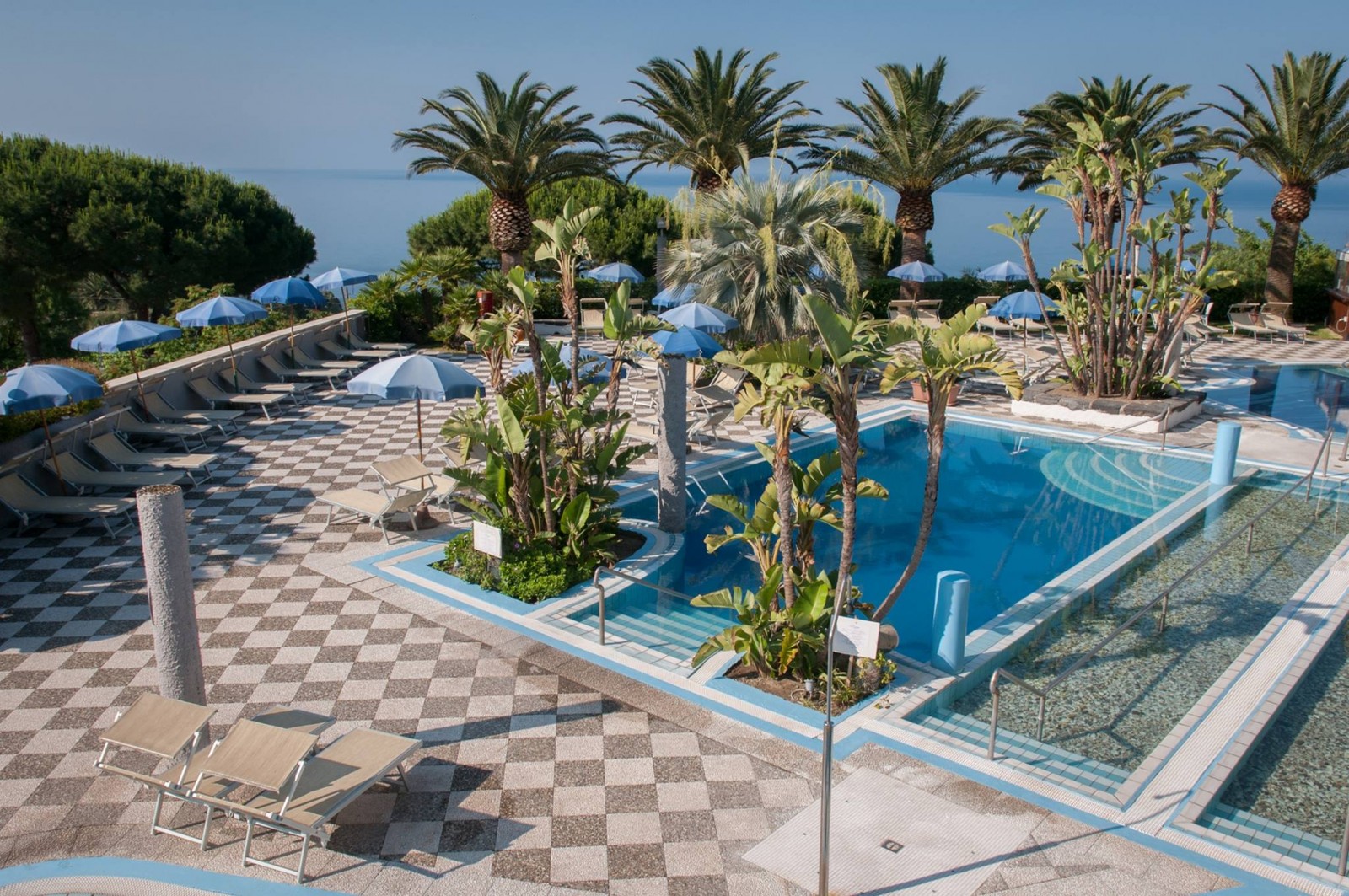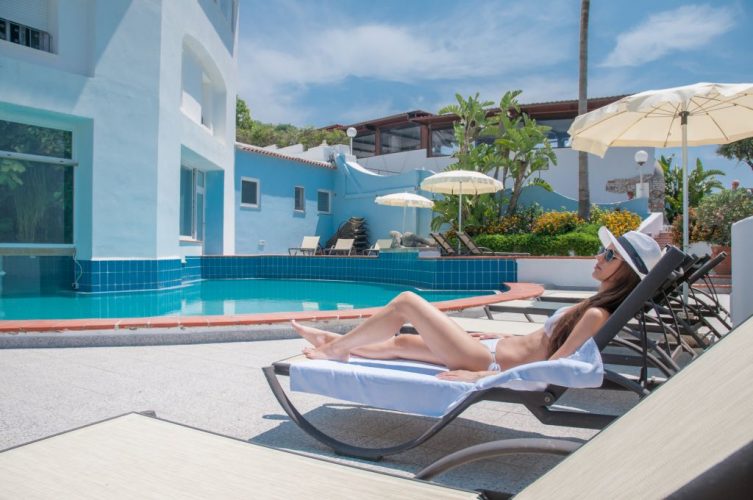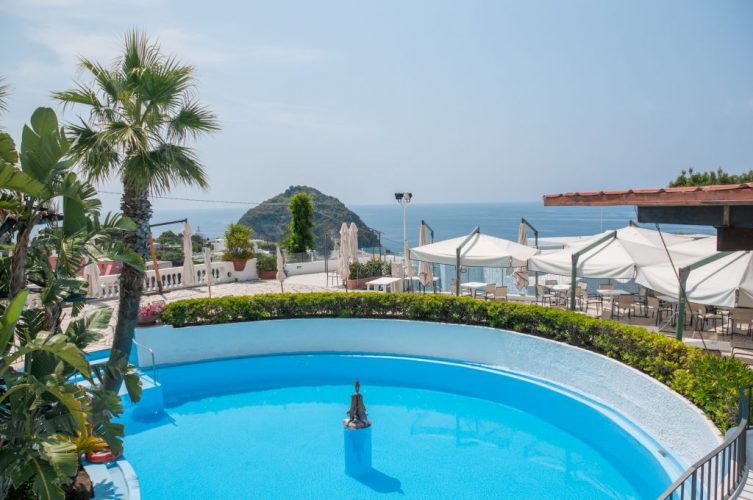 Park Hotel & Terme Romantica, Ischia, Italy
Our numerous repeating guests often fall in love with their room, so that they reserve it in advance for the following stay, frequently even one year in advance. This procedure enables them to be sure to get their own room and not just another of the same category: in one word, a real love story which goes on for many years till… a new love at first sight confuses the issues and drives to a new room! Apart from Cupid, this is the well-known Romantica Reservation: enjoy an exclusive privilege that will never disappoint you Guestrooms & Junior Suite Guestrooms are spread over the whole area of the hotel park and are classified as follows: Executive and Executive with sea view: these rooms are equipped with a private bathroom, mini bar, direct dial telephone, Wi-Fi, heating, SAT-TV, air conditioning (operating from mid-June to mid-September), safe and hairdryer. Some of them have hydro massage bath, terrace or balcony. The sea view can be partial, lateral or direct. Junior Suite and Junior Suite with sea view: the highest guestroom class with living space, bathrobes, bath towels, bathing shoes and newspapers (on request). In part with private terrace, balcony, hydro massage bath and park view.
| | |
| --- | --- |
| | 4* Hotel |
| | 4 star |
| | Italy |
| | Ischia |
| | Via Ruffano, 11, 80070 Sant'Angelo NA, Ιταλία |
| | +39 081-999216 ,081-5072100 ,081-999319 ,081-999402 |
2) Zinas Villas, Mykonos, Greece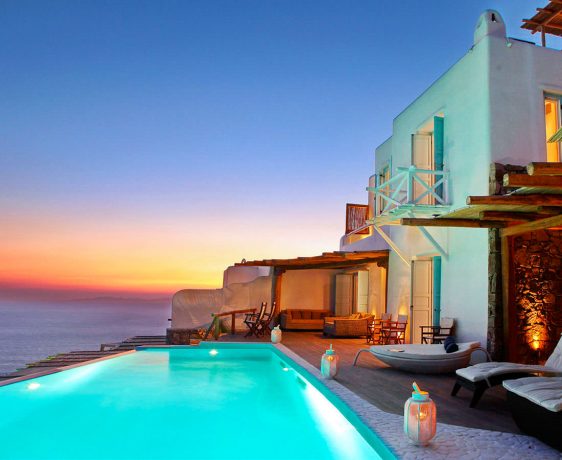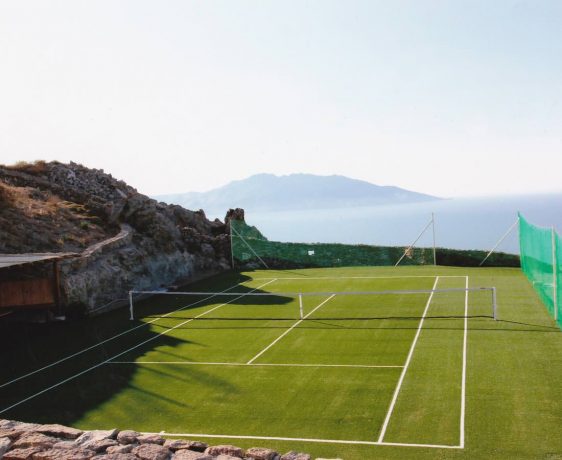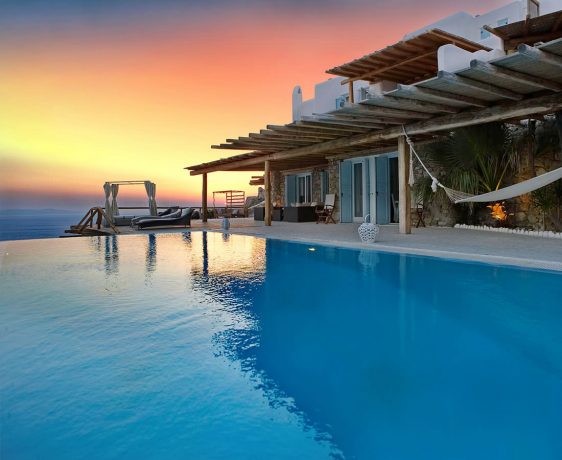 Zinas Villas, Mykonos, Greece
Embraced by the spectacular rocky coastal scenery of the picturesque area of Kastro in Mykonos Island in Greece, Zinas Mykonos luxury villas & suites epitomize the ultimate luxury living experience while providing the highest degree of privacy and indulgence.
Miraculously set amidst the emerald waters of the sea and the azure sky these utterly seductive Mykonos luxury Villas & suites offer a heavenly retreat for couples seeking a one of a kind experience in some of the most exclusive private luxury villa rentals near Mykonos town.
Idyllically situated on the top of the hill Zinas villas in Mykonos as well as the one of a kind suites seem to reach for the sky whilst enjoying commanding panoramic vistas of the endless horizon and the enchanting Mykonos town of the magnificent insular complex of the Cyclades in Greece.
| | |
| --- | --- |
| | Villa |
| | Greece |
| | Mykonos |
| | Μύκονος 846 00, Ελλάδα |
| | +30 6956969696 |
3) 9 muses Santorini Resort, Santorini, Greece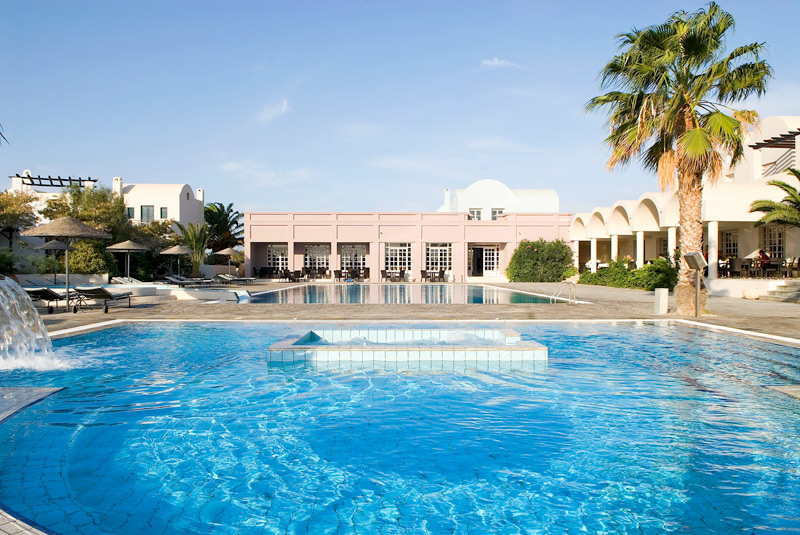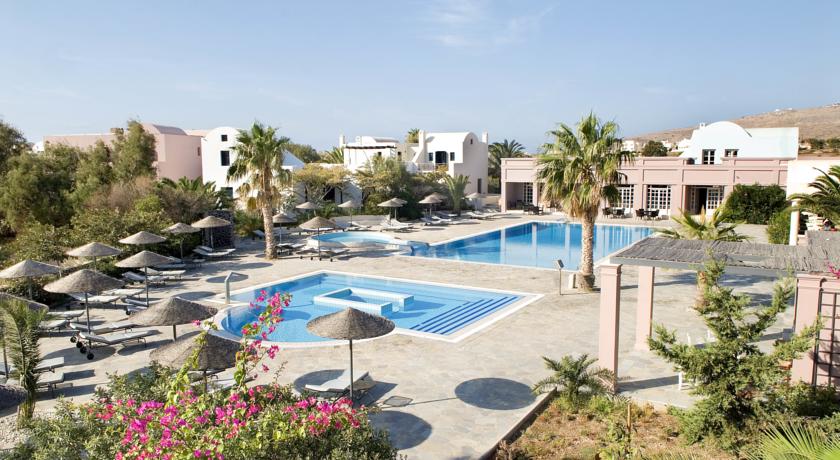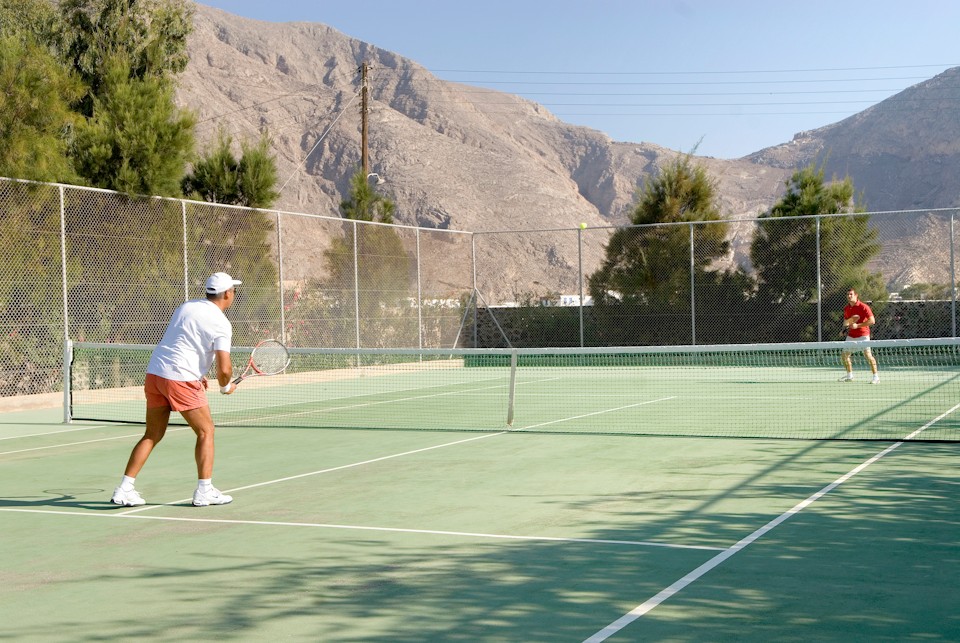 9 Muses Santorini Resort, Santorini, Greece
The embodiment of elegant luxury welcomes all guests of this 5 star hotel. The rich volcanic landscape of Perissa, Santorini and the outstanding nature of Cyclades, Greece blend with the mystique of ancient myths and contemporary luxury in one of the most exceptional Beach Resorts in Santorini. Inspiration can be found in every moment of complete relaxation offered by the beautiful surroundings and the mesmerizing beaches that stretch all around the picturesque 9 Muses beach resort in Santorini.
| | |
| --- | --- |
| | 5* Hotel |
| | 5 star |
| | Greece |
| | Santorini |
| | Santorini, Perivolos, 84700, Greece |
| | +30 22860 81781 |
4) Atlantis Paradise Island, Nassau, Bahamas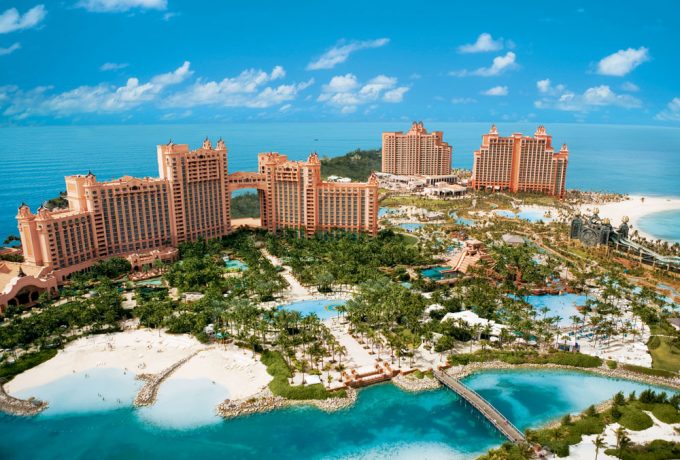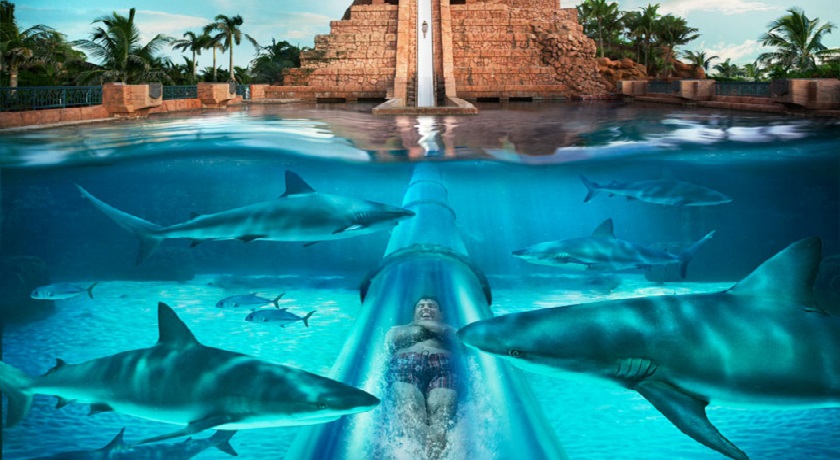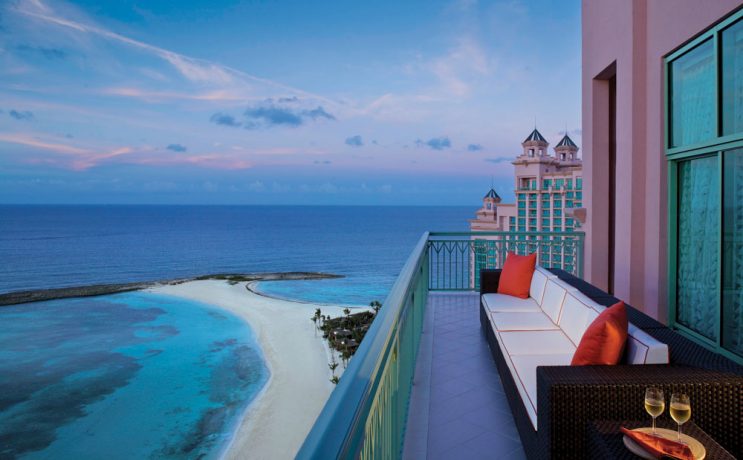 Atlantis Paradise Island, Nassau, Bahamas
The relaxed atmosphere of the Beach Tower at Atlantis makes it easy to enjoy the carefree, come-as-you-are Caribbean spirit. Just steps from your door, you'll find plenty of family fun, including pristine white-sand beaches with crystal-blue water and dozens of swimming areas, all from Atlantis' most affordable accommodations. Beach Tower brings the same spirit to all Guest Rooms, with comfort and convenience at the top of mind.
| | |
| --- | --- |
| | 5* Hotel |
| | 5 star |
| | Bahamas |
| | Nassau |
| | Casino Drive, Nassau, Μπαχάμες |
| | 1-888-877-7525/954-809-2100 |
5) Hilton Valletta, Malta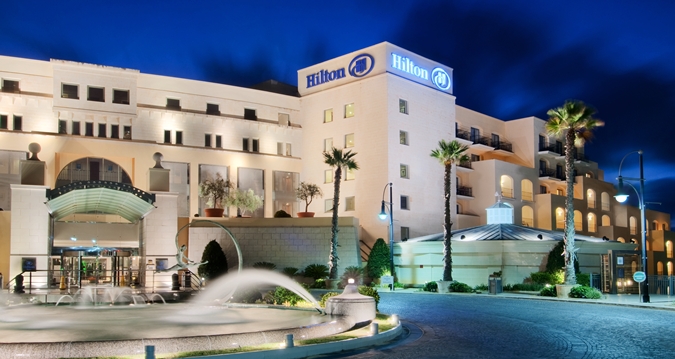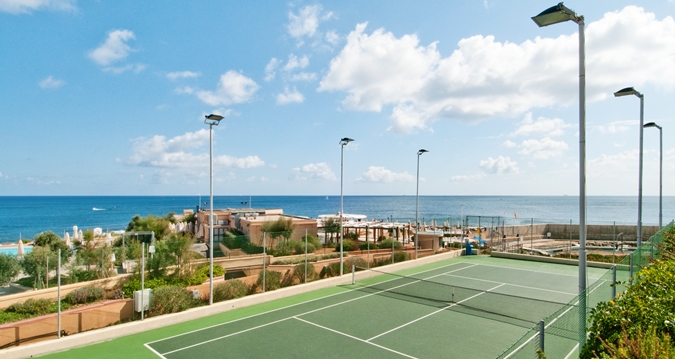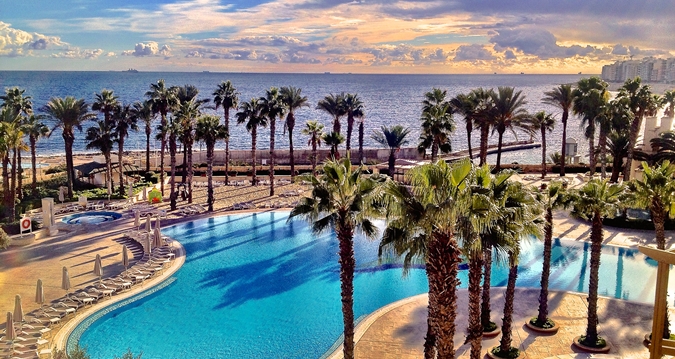 Hilton Valetta, Malta
Twenty minutes from Malta International Airport, the Hilton Malta hotel is located in the fashionable St. Julian's area. Decorated in a classic or contemporary yet traditional Mediterranean style, the spacious rooms offer the option of balconies and stunning Yacht Marina or sea views.Choose from several dining options, including three year-round restaurants, one summer-only restaurants and three bars showcasing a variety of flavours from around the world. Savour Mediterranean tastes from fresh local ingredients at the Oceana restaurant. Sample rustic fusions in a casual ambience at Bottega del Vino. Try authentic Thai cuisine in tranquil surroundings with waterfalls and lush greenery at the Blue Elephant Restaurant. Discover fresh flavours at the Merkanti Bistro. Relax with a cocktail in the nautical Quarterdeck Bar.
The hotel's LivingWell Health Club boasts quality weight machines and cardio equipment. Swim in the 20 m. heated indoor pool, unwind in the sauna or steam room, and treat yourself at the Myoka Five Senses Spa for unique treatments.This Malta hotel can be the perfect location for your dream wedding, birthday party, or anniversary celebration. Choose a romantic setting overlooking the gorgeous Portomaso Yacht Marina, or exchange your vows in full view of the deep azure of the Mediterranean Sea.Enjoy endless leisure facilities and one of the largest conference centres on the Island featuring an extensive range of meeting rooms ideal for any corporate events from 2 to 1330 delegates. via www3.hilton.com
| | |
| --- | --- |
| | 5* Hotel |
| | 5 star |
| | Malta |
| | Valletta |
| | Portomaso, St Julian's, Μάλτα |
| | +356 213 83383 |
6) InterContinental Doha Hotel, Doha, Qatar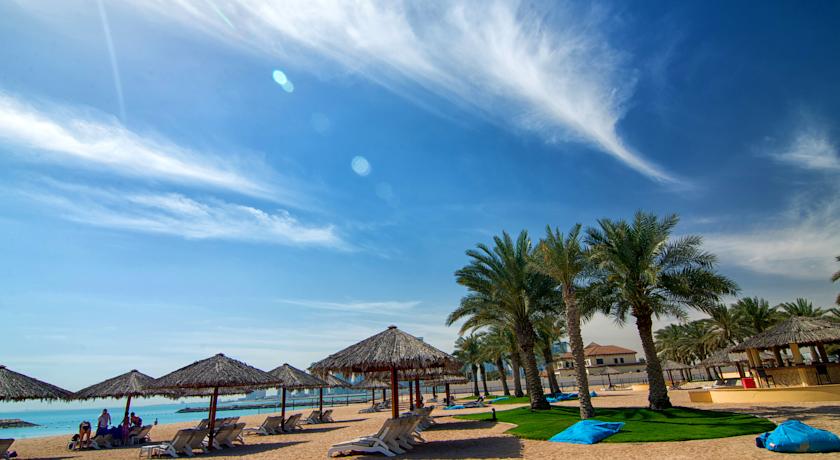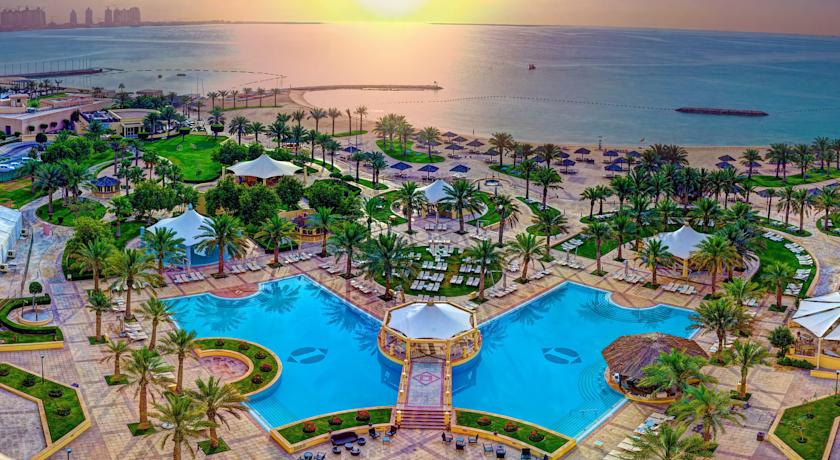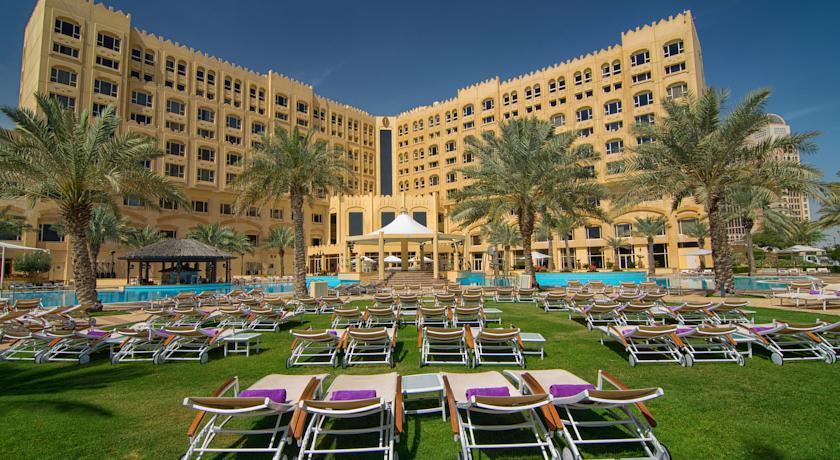 Intercontinental Doha Hotel, Doha, Qatar
Nestled in landscaped gardens with 500 meters of sandy beach, the InterContinental Doha features 8 restaurants and bars including the famous Belgian Café, a range of recreational facilities and a free form swimming pool. The hotel's prime location is just minutes from downtown Doha and major government and corporate offices and within walking distance to the Doha Exhibition Centre, City Center Mall and Doha Golf Club. via www.ihg.com/intercontinental
| | |
| --- | --- |
| | 5* Hotel |
| | 5 star |
| | Qatar |
| | Doha |
| | Unnamed Road, Doha, Κατάρ |
| | +974 4484 4444 |
7) Beachcomber Royal Palm Marrakech, Morocco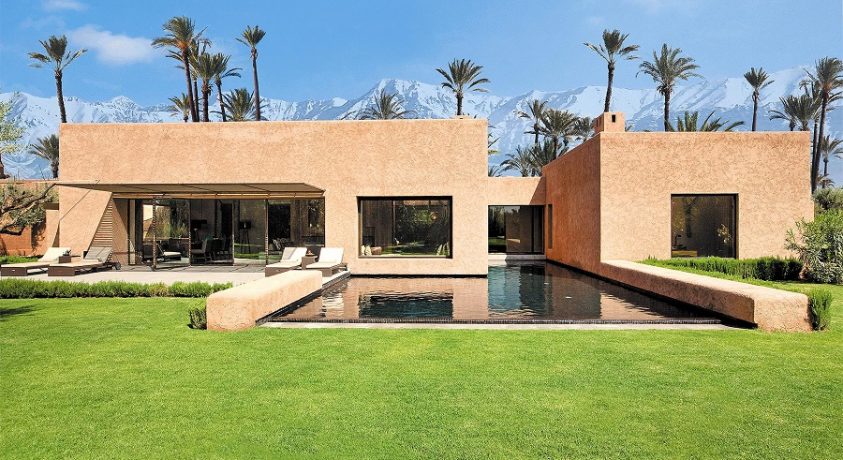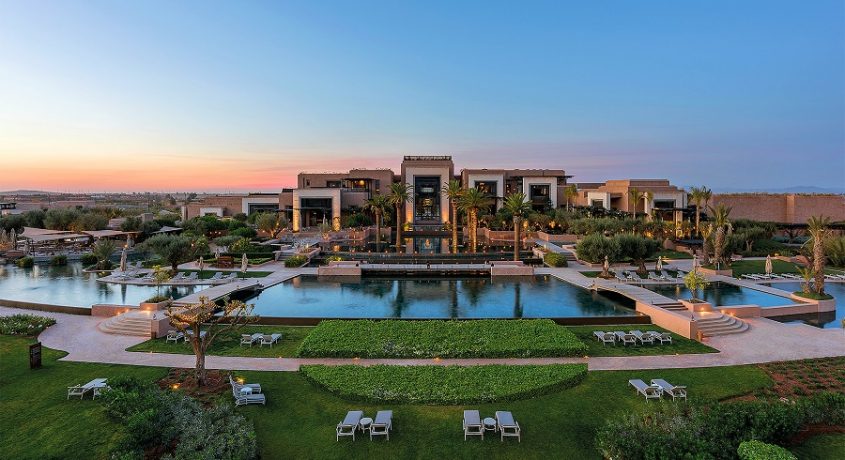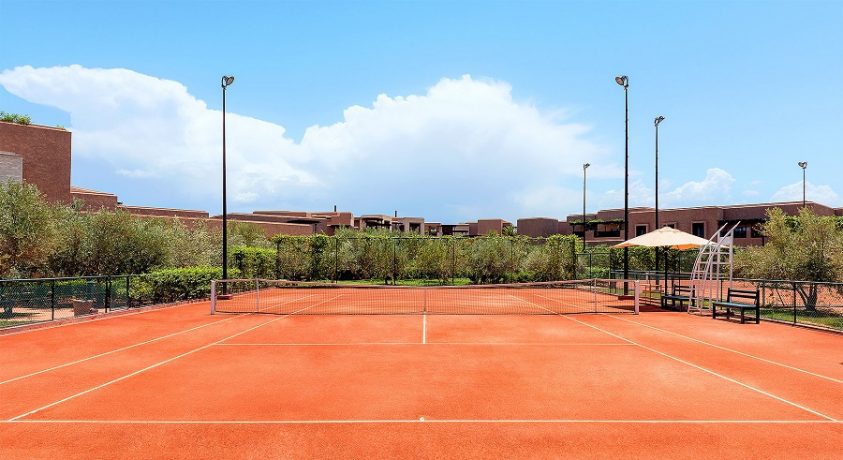 Beachcomber Royal Palm, Marrakech, Morocco
It is on an exceptional estate, in the heart of a centenary olive plantation surveyed by the Atlas Mountains, that stands the second Royal Palm address of the Mauritian group Beachcomber Hotels. Just twenty minutes away from the vibrant "red city", on the way to Amizmiz, Royal Palm Marrakech makes an unmatched offer: 134 rooms comprising both suites and villas, an inventive gastronomic cuisine, a Spa by Clarins, as well as a one-of-a-kind Kids' Club.
| | |
| --- | --- |
| | 5* Hotel |
| | 5 star |
| | Morocco |
| | Marrakech |
| | Unnamed Road, Μαρόκο |
| | +212 5244-87800 |
8) Il San Pietro di Positano, Napoli, Italy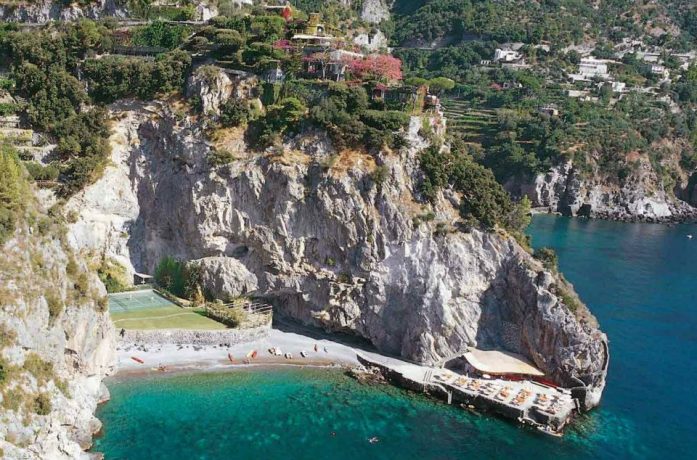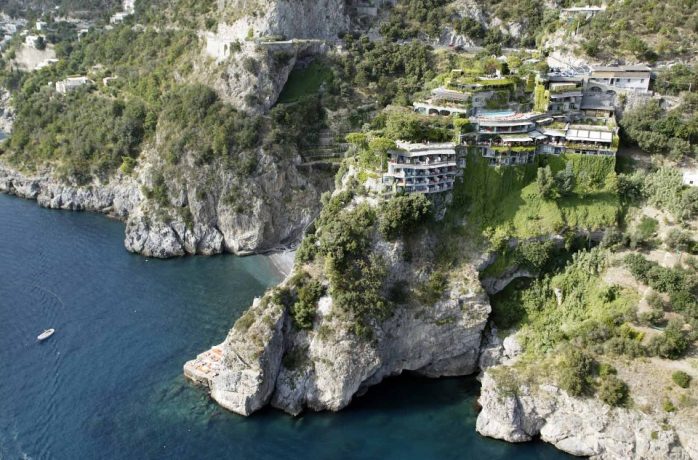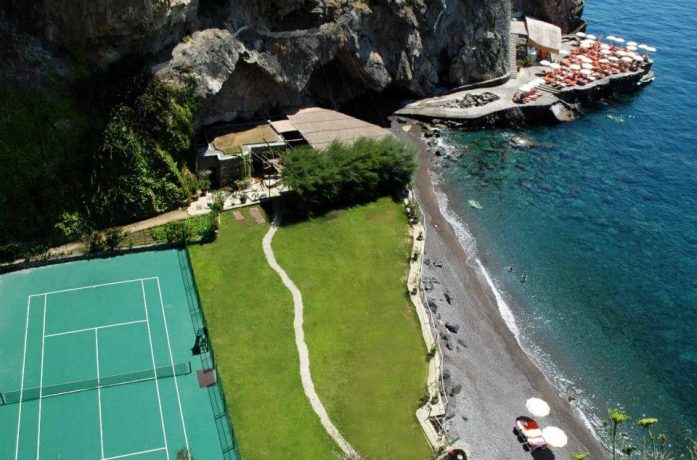 Il San Pietro di Positano, Napoli, Italy
Il San Pietro is the dream of Carlo Cinque, called "Carlino" by his friends, who created a jewel of Italian hospitality to express the enthusiasm for his land to travelers, inPositano.
Our Hotel is opened to guests on June 29th, 1970, on the promontory that Carlo had loved since he was a child, which gave the best view of the village and the coast.
Carlino
Carlino would constantly chat with his guests, and put great care into each detail of his hotel, like furnishing the rooms with plants and flowers, to merge his Eden with the original landscape.
Smart and iconic, always wearing his signature straw hat in perfect 70's style, Carlino developed an innovative role, as an eclectic proprietor throwing big parties for his VIP friends. He was a charismatic and important character in the history of Positano and a key figure in tourism for the élites.
| | |
| --- | --- |
| | 5* Hotel |
| | 5 star |
| | Italy |
| | Napoli |
| | Via Laurito, 13, 84017 Positano SA, Ιταλία |
| | +39 089 812 080 |
9) Paradisus Playa de Carmen La Esmeralda, Playa de Carmen, Mexico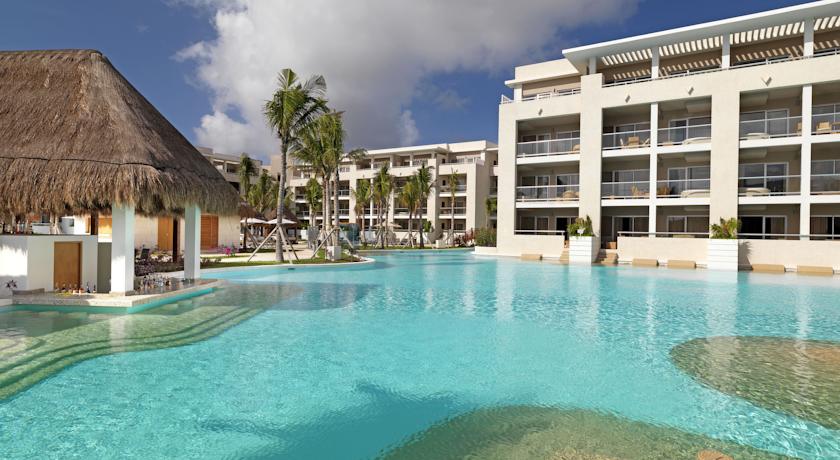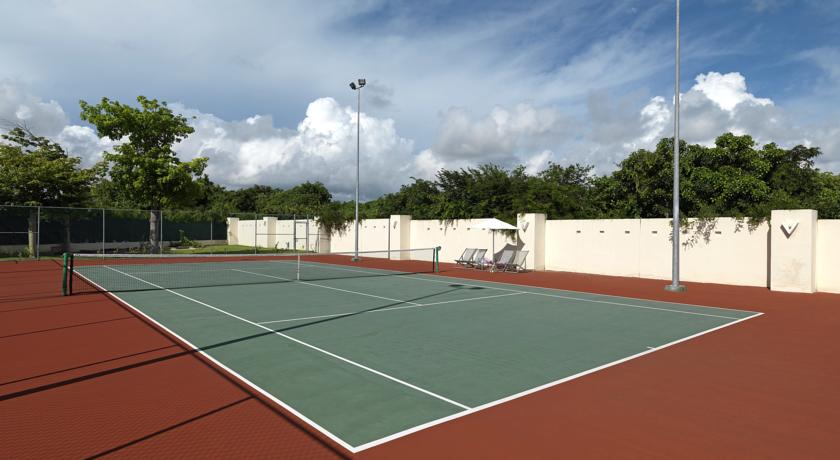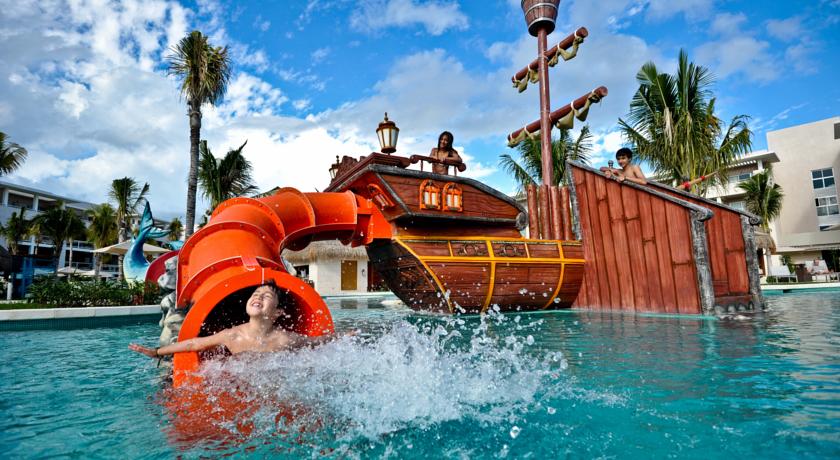 Paradisus Playa de Carmen La Esmeralda, Playa de Carmen, Mexico
Enjoy a luxury experience designed with the entire family in mind. Experience the charm of this Playa del Carmen resort surrounded by the Caribbean's warm crystal blue waters. Discover an enchanting private bay with pristine beaches and a carefully preserved mangrove coastline. Remarkable dining experiences with 14 world class restaurants and 16 bars. Enjoy the Family Concierge program, perfect for small groups and families looking for added attention and service. Enjoy luxury modern styling in a timeless beachside tropical paradise
| | |
| --- | --- |
| | 5* Hotel |
| | 5 star |
| | Mexico |
| | Playa del Carmen |
| | Calle Quinta Avenida, Luis Donaldo Colosio, 77728 Playa del Carmen, Q.R., Μεξικό |
| | +52 9848773900 |