Tennis Lessons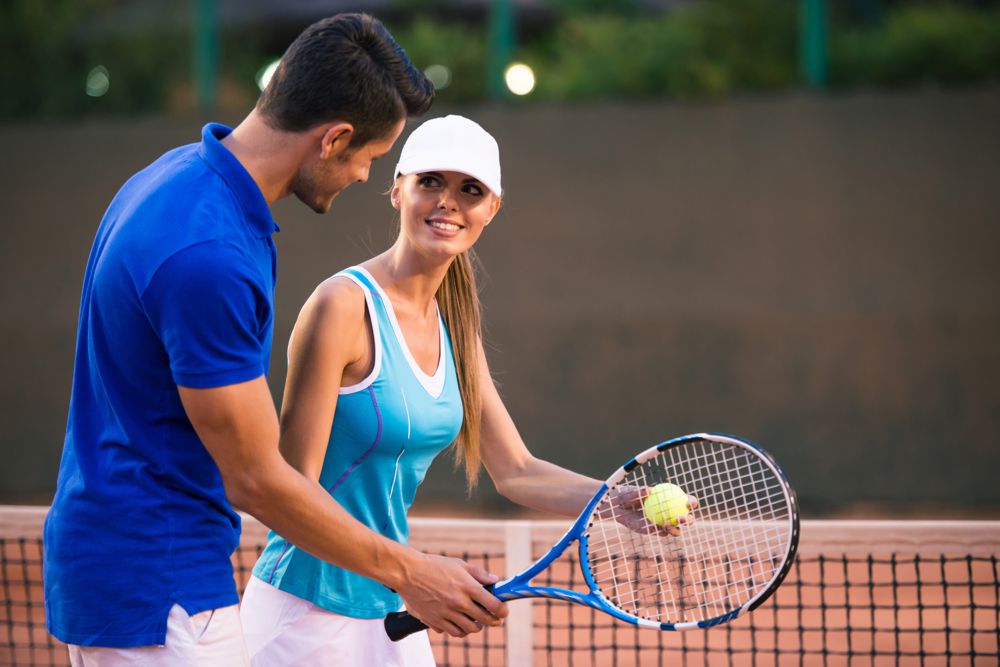 Tennis for Beginners
This class is for those who have not played before or are just getting started. You will learn all the basics of the game including: strokes, rules, scoring, footwork and tennis etiquette. Classes will include ball feeding drills, live-ball hitting with other classmates, and personal stroke instruction.
By the end of the class, you will have learned the grips and basic stroke of the forehand, backhand, serve, volley, and overhead shots. You will also be introduced to effective ways to practice as well as fundamental singles and doubles positioning and play.
Tennis for Intermediates
Learn how to comfortably play a game of tennis. This class will teach you to rally with more consistent depth and placement and will help you develop a first and second serve. A great workout that will help you fine tune your strokes and improve your match play.
For more advanced Intermediates who already have match play experience and are able to maintain a medium pace rally with depth and direction. Players will build on fundamental strokes and techniques with lessons on topspin and slicing, and will be introduced to match play strategies and effective footwork.
Tennis Advanced
Our Advanced level is for players who are ready for a challenge. For this advanced class, players should already have good stroke fundamentals and be able to play offensive and defensive tennis. We will teach you techniques to dictate play, first and second serve placement, and help you refine your timing. This class will include point play against others through a combination of drills and matches.
Private Lessons
Dedicated lessons for individuals or groups of two. This is the best way to improve your game!
Book Now Instantly!